Our People
Mark L. Pinkston, MS
President and Owner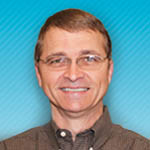 I am Mark Pinkston, a communications professional with 35 years of experience producing technical and marketing materials for the animal health and pharmaceutical industries. Unlike most agencies where communicators try to develop scientific expertise, I was first trained as a scientist. I hold Master of Science and Bachelor of Science degrees in biology (Magna Cum Laude), plus an undergraduate minor in chemistry. During graduate school I served 2 years as a graduate assistant (physiology, microbiology, zoology, ecology, general biology). My first job in the real world was coordinating instructional zoology laboratories and supervising graduate assistants at the University of Missouri-Kansas City from 1979-1980, and I also taught general biology at the community college level.
Then began my passion for technical communications. I was hired by Pfizer in 1981 with the mission of developing and managing the technical communications functions for the US Animal Health Group. As a member of a Technical Services department comprised primarily of veterinarians, I continuously liaised with Marketing professionals to transform scientific data and information into effective marketing communications materials. And along the way, I developed graphic design and computer production skills to round-out my writing/research abilities.
During my 13 years at Pfizer I developed hundreds of technical marketing projects supporting bovine, swine, poultry, equine, and companion-animal pharmaceutical product lines. The quality of my efforts was repeatedly recognized by the Society for Technical Communication (STC). In fact, one of my technical manuals was submitted for the Kansas City STC publications competition and was deemed "Best of Show," and also received an award in subsequent International competition.
In 1993 I decided to attempt this communications business on my own, voluntarily leaving the comfortable confines of Pfizer and starting Synergy Communications, now in my 23rd year. My client list has included Pfizer/Zoetis, Alpharma, Schering-Plough, Merck, Ceva, Novus, Embrex, Merial, Pharmgate, Intervet, Zinpro, Destron Fearing, Wyeth-Ayerst (Lederle), Mallinckrodt, Deprenyl, SyntroVet, and several advertising agencies. My professional memberships have included the Society for Technical Communication, Sigma Xi (scientific research society), and the National Agri-Marketing Association.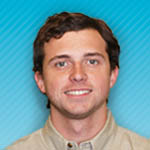 Joel Pinkston
Technical and Creative Specialist
BS – Medicinal Chemistry and Biology, University of Missouri
Joel Pinkston is a significant source of scientific, writing, and visual/creative expertise for Synergy. He earned a BS in medicinal chemistry and biology from Mizzou in 2005, interned in an inorganic chemistry research lab at the University of MO-Kansas City, and then worked 18 months in a molecular biology laboratory researching mammalian proteomics. Though offered three 'full-ride' PhD programs in molecular biology from major universities, Joel chose to devote his energies to technical and marketing communications with Synergy, working part-time for 2 years and as a full-time collaborator for the past 6 years.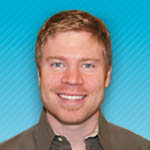 Jeremiah Samborski
Consultant, Marketing Development
BS – Marketing and Management, Park University
Jeremiah Samborski is a marketing and social networking professional 'on-call' for consultation with Synergy Communications staff and clients. Jeremiah has over 8 years of experience building and managing a variety marketing systems in many unique business environments. As a dedicated student of emergent technologies and consumer behaviors, Jeremiah's expertise contributes to the development of intelligent, results-focused marketing campaigns that achieve great return-on-investment.